An 18th Century clock once removed from the tower of St. George's Church in Littleport, has returned to the village after more than 100 years away.
The clock was a gift from Rev. Walter Barnes, the vicar at St. George's Church from 1698-1742, and it was installed in the tower in 1744. The clock was treated to an overhaul by Murfitt's clock makers of Sutton in 1827.
By 1873 though, the clock had become worn and weathered, and the minute hand had dropped off. After a 5 year appeal raised money for its repair, it was sent to James Dann, a clock maker of Wisbech. There it was converted to run for 8 days, and received a new dial and workings. It also received a new plaque, like that in 1744, commemorating the occasion with Dann's name, alongside the names of the then vicar William Bonner Hopkins, and the two churchwardens.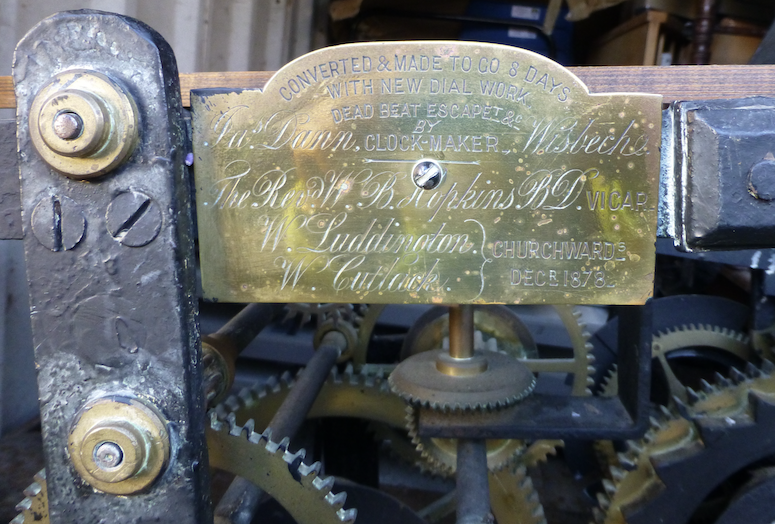 The appeal had been so successful that it afforded Littleport a replacement clock acting as a war memorial after the armistice in 1918.
The old retired clock was taken into the care of William Luddington – one of the churchwardens of St. George's Church, and for 100 years the family held onto it until William's distant relative sadly passed away and the mechanism needed a new home.
We are extremely grateful that the widow of William's nephew sought to return the clock to Littleport, and donated it to The Littleport Society.
The Society hopes to have the mechanism overhauled, repaired, and placed on display now that it is home again.