Join us at The Village Hall from 7:30pm on Tuesday 6th June for a free talk from historical interpreter and educator; Chris Carr MA.
She will be helping us to explore the fascinating topic of 'Romans In The Fens'.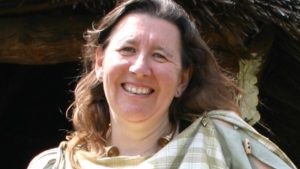 Chris regularly speaks on Pre-historic, Roman, Tudor, and Medieval history, with a speciality on social history and understanding the lives of 'ordinary' people.
She's a founder member of The Longthorpe Legion, who re-enact the IX Roman Legion and aim to portray the wider effects of the Romans' arrival in Britain